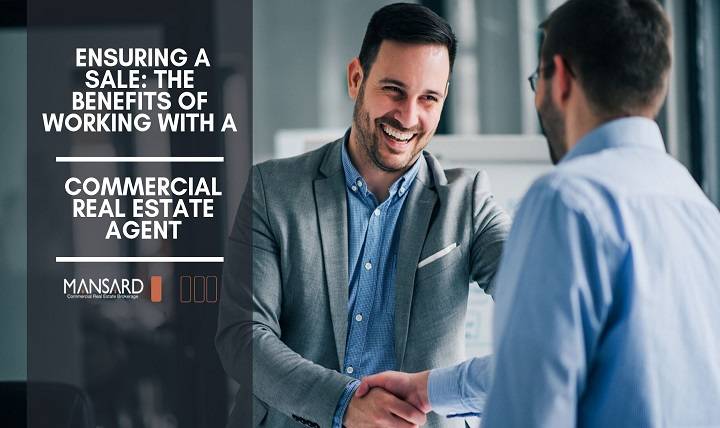 Commercial real estate agents are those people who help investors and others to sell and buy commercial properties. Well, it's a profitable business and allows real estate agents to make more money compared to other sides of real estate because commercial properties are high-priced. So, you can take it as your career, but if you don't know how to become a commercial real estate agent, then follow this guide.
Become a Commercial Real Estate Agent with 10 Steps
These steps will show you the path and will help you to become a commercial real estate agent:
Step-1: Understand Commercial Licensing Requirements
The first step of becoming a real estate agent would be meeting up with all the requirements that your state's real estate board tied up. Yes! Most states have different rules for real estate agents. But, one thing is common that you must have a license and at least one or two years of experience in this field. 
Step-2: Take All the Required Commercial Real Estate Courses
You must take real estate courses that all the states require. Now, the course can vary by state, but it is important to participate in coursework between 60 to 150 hours that could cost you $600 to $800. 
Step-3: Pass the Agent Exam and Apply for the License
You must take and pass the licensing exam of your state before becoming a commercial real estate agent. To do that, you have to register for the test from your state's real estate commission website. Besides, make sure to find the testing location on your scheduled test date and take all the required materials (your ID, proof of education completion, a simple calculator, etc.) with you.
Step-4: Select a Commercial Real Estate Market
You are preparing for a commercial real estate agent's licensing exam, so be serious about it and consider your ideal market and the type of real estate you want to sell. Now, if you already established in a city and planning to become a commercial agent, then you must choose the commercial properties you want to specialize in that can be restaurants, retail, or office building.
Step-5: Gain Experience
All states require at least one year of experience in this field. At the same time, states like California and Florida requires two years of experience as an agent. Further, South Carolina requires three years of experience.
Visit The Site: wpswebnews
Step-6: Build Brand and Network
You must focus on growing your network and make your business a brand. You can do that by considering doing creating strong agent biography, optimizing the Facebook page, creating a real estate blog, etc.
Step-7: Complete Qualifying for the License Courses
You must take and complete prospective commercial agent's courses that all the states require. Now, real estate licensing courses vary by state, and its subject includes real estate practice, real estate appraisal, and various types of law.
Visit The Site: networldking52
Step-8: Pass Commercial Agent's Exam and Apply for License
You have taken all the necessary courses for the real estate agent's exam. Now, it's time to pass the exam and apply for the license. 
Step-9: Start as an Independent Commercial Agent
Commercial agents can work without the oversight of another licensed real estate professional. It can be scary, especially in a competitive market. But, it will give you the freedom to build your brand. To be a successful agent, you must learn all specific laws to avoid common pitfalls.
Step-10: Make an Effective Marketing Strategy
You must make an effective and working marketing strategy. You can use various search engine optimization (SEO) tools, social media ads, and email campaigns. You must create high-quality content and share them on your website for marketing your site.
Conclusion
These guidelines will help you a lot to become a commercial real estate agent. But, make sure to focus on what you are doing. I mean, educate yourself properly and gather as much knowledge as needed.
Read More About: imnewsking